Download WordPress 5.0 on 6th December – What's New in WP v5.0?
Few months ago, it was heard that WordPress 5.0 is about to be released on 6th of December, 2018, and it is going to change everything. The release date of WP 5.0 could also be pushed forward to January 22nd, 2019. It is claimed to be the major release which would dawn the new era of content editing. 32% of all internet websites are powered by WordPress. There are many of us who are regular users of wordpress, so let's delve into the subject to know how much truth lies beneath the rumors?
WordPress 5.0 Releasing on 6th December – What's New in WP v5.0?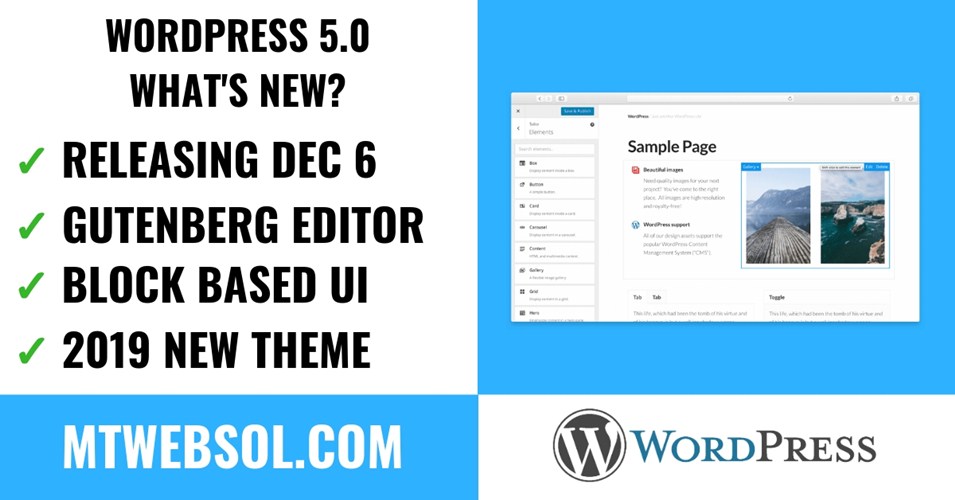 Have you logged in to your wordpress website in last week? Or have you installed the most recent upgrade to wordpress version 4.9.8? If yes, you must have seen this big message calling attention to the pending release.
Download WordPress 5.0 on 6th December
https://wordpress.org/latest.zip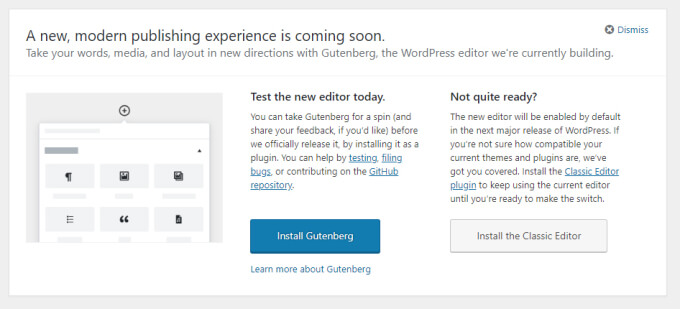 When would it be launched?
So when would WordPress 5.0 be launched? Well, to be honest there is no decisive date known yet. All we know for sure, is that WordPress 5.0 is expected to be released in Mid To Late 2018. Whenever that inevitable update would be released, either your website will automatically be upgraded or you will be asked to upgrade via wordpress dashboard notification.
Current WYSIWYG Visual Editor would be replaced
New visual editing system is going to replace the current WYSIWYG, is which has been around for WordPress beginner days. WYSIWYG stands for what you see is what you get.
It provides you tools for adding images and styling text on pages, posts or events. It allows you to type your content, format it and copy paste from external sources.
The new editor called Gutenberg comes with all these WYSIWYG features. Best additional feature is that now you can construct unique web pages with big content blocks which can be moved with drag and drop interface. Hence you will have better and greater control over design and look of your content on pages or posts.
This new menu would show you the list of what types of blocks you can add to your content.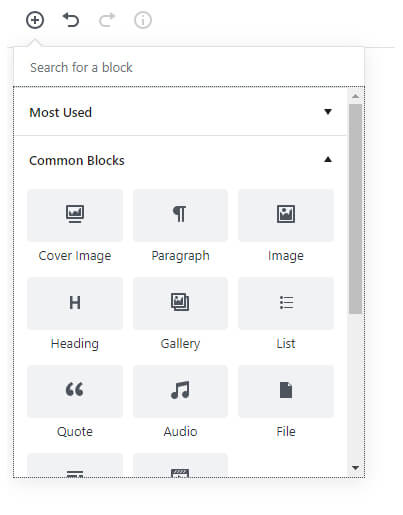 You can add variety of other pieces of content.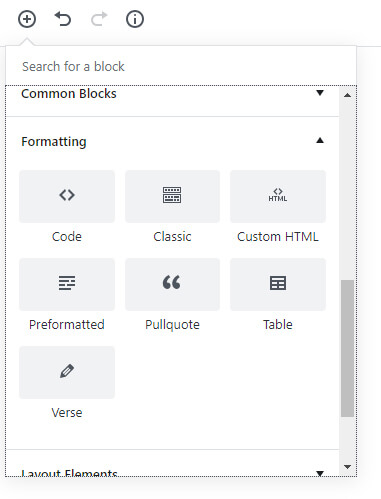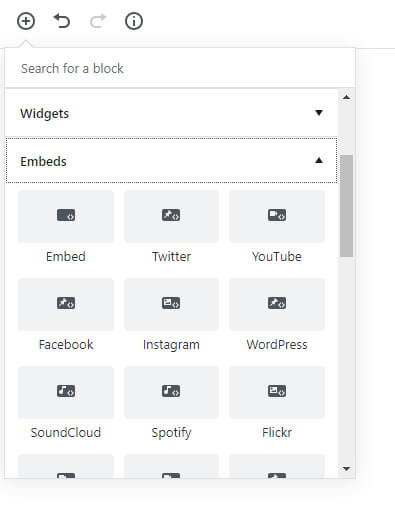 Tables, HTML elements, YouTube Videos, Instagram Posts, Facebook posts all these can be added very conveniently. It is gonna revolutionize content editing experience. Earlier we needed things like custom page templates to give our content custom look. Now, you can build pages filled with a number of different layout blocks without a need custom templates or custom fields.
However, in some cases you may have to use custom fields to get unique layout. This need will not just completely disappear with release of 5.0
Pros
Flexible content management system to design unique page layouts with movable content blocks.
Much more visual understanding of page appearance.
You no longer need to constantly save and preview changes.
Cons
You may need some time to get used to it.
This is a major and significant change to editing interface, you have to practice it for long time.
Some plugins and themes may not be compatible.
Anyhow, time will reveal the better picture.
Wanna Give a Try to WordPress 5.0 & Gutenberg Editor?
If curiosity urges you to give Gutenberg a try, you can currently use it as a plugin. WordPress dashboard gives you the notification. You can access it there and install to check the glimpse of upcoming content editing environment.
WordPress also gives you the demo site to checkout and test Gutenberg. Follow the prompts if you opt to install it on your website. In case, you do not like it, you can replace it with this classic editor plugin. However the classic editor plugin will only be supported till 31st December 2021. After that you will have to opt for WordPress Gutenberg Editor.