How To Fix Slow Website Loading Speed in 2023?
Tired of a slow loading website? It could be due to variety of reasons. And a slow loading website bounces off traffic or visitors, which means loss in revenue. In order to fix a slow loading wordpress website or woo-commerce store, we need to check whether it is due to bad code, lack of optimizations or an overloaded web hosting server. MT Web Sol has already rocket boosted tons of customer websites and they perform amazing at the moment.
WordPress Speed Optimization has become one of the most important parts of the businesses that want to succeed online and want to make a mark over the customers. But is the WordPress speed optimization even that important?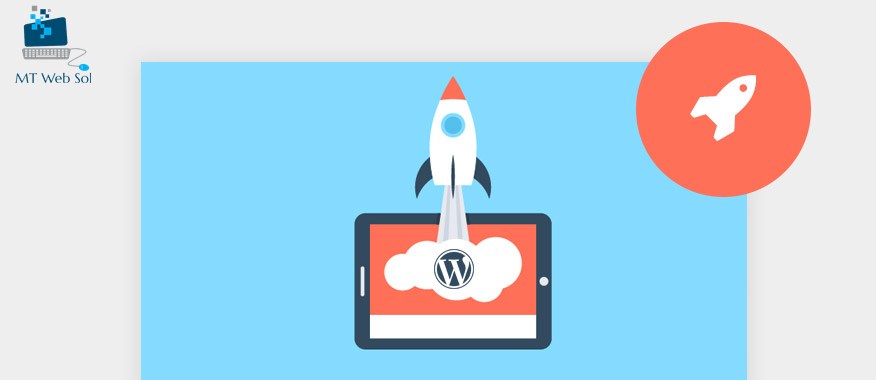 We ask a single question to answer your question – Do you personally wait longer than 5 seconds for a site to load? Most likely you don't. And that is the reason you need to get WordPress Speed Optimization Services for your website so that your site is less likely to be abandoned.
According to a recent survey, "40% people abandon a website that takes more than 3 seconds to load", while on the other hand, "47% of consumers expect a web page to load in 2 seconds or less". Moreover, another reason that makes it important to get your WordPress Speed Optimized is that "Google loves fast loading websites and prioritizes them in the search results for more clicks to your website".
So from where you can get the WordPress Speed Optimization Services?
Get the WordPress Speed Optimization Services by MT Web Sol
MT Web Sol is a team of professionals that deal with all the issues and problems related to your digital websites and offers you the best solutions so that you can get back into the trend while increasing your growth and conversions. Among the many services being offered by the MT Web Sol, WordPress Speed Optimization is the one that allows you to rank higher in the search engine's web results by improving your SEO rankings, boost your sales, improves user and mobile experience, decrease abandonment, improve retention, lower bounce rates, and increase conversions. We also offer WordPress Website Development and eCommerce Website Development services.
So get our Ultimate WordPress Speed Optimization Package that includes the following services:
1: Optimization of WordPress Database
Just like any mobile application, the WordPress database table piles up with the useless and unnecessary data over time and makes your site heavier and slower. The team of professionals at MT Web Sol offers the optimization of that data so that you can enjoy faster and lighter site forever.
2: Minification of all the Technical Files
As a matter of fact, technical files like JavaScript, HTML, & CSS Files are heavy that can hinder your webpage to load faster. We understand your needs of the fast web page so we specialize in minification of all those technical files and know how to reduce the size of these files without compromising the quality.
3: Browser Caching
Have your visitors save & reuse files in their browser to reduce page load time for repeat visitors. The team of IT Experts at MT Web Sol will optimize your web page in a sense that it will let the browser of the regular users to save and reuse the files for the fast loading times.
4: WordPress Cleanup
In addition to the Speed Optimization, we offer the thorough cleaning of the WordPress so that it can work faster and without any halting. Old post revisions and spam comments can burden your site with old and unnecessary data. We clean up WordPress for you for optimal performance.
5: Content Delivery Network (CDN) for WordPress
WordPress CMS is so versatile and can be used for virtually any website project, you can imagine. Provided that you have expertise to customize it. When there you are receiving visitors on your website, and you start to feel sluggishness in website opening speed, it is due to the fact that javascript and images take most of the time to load. But if you will opt for content delivery network integration, your wordpress site will be loading those resources of your site from nearest location to the visitor, hence those resources on CDN will load very fast, as compared to when you are not using the CDN service. Our team at MT Web Sol has expertise to handle and integrate CDN into your wordpress based website, to improve the speed of wordpress site to lightening fast level.
Your turbo-charged wordpress website is only a click away! Get your WordPress Speed Optimized now by contacting us!