[Content Views Pro Review] Best WordPress Post Grid & List Layouts Plugin
The layout and the design of your website is the most important thing that not only attracts the customers, but also increases the sales. Just like the logo, the credibility of your website is decided by your website design. So it is really important for you to look for ways to be more efficient when creating a website for your business.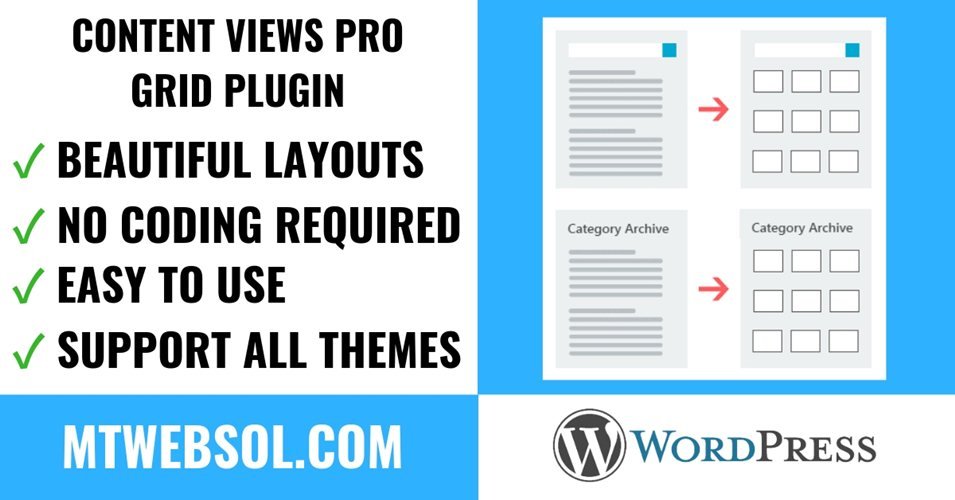 And if you are looking for a way to display your information or content on your website, in an efficient and attractive way with a seductive layout, then your search ends here. We have something for you that will change the way your website is used to display the content. We are talking about a plugin for the website called Content Views Pro that aims to make your website attractive, within a matter of seconds and that too, without using any line of code.
Want to know what the Content Views Pro actually is? Scroll down to discover the features of this beautiful WordPress Plugin.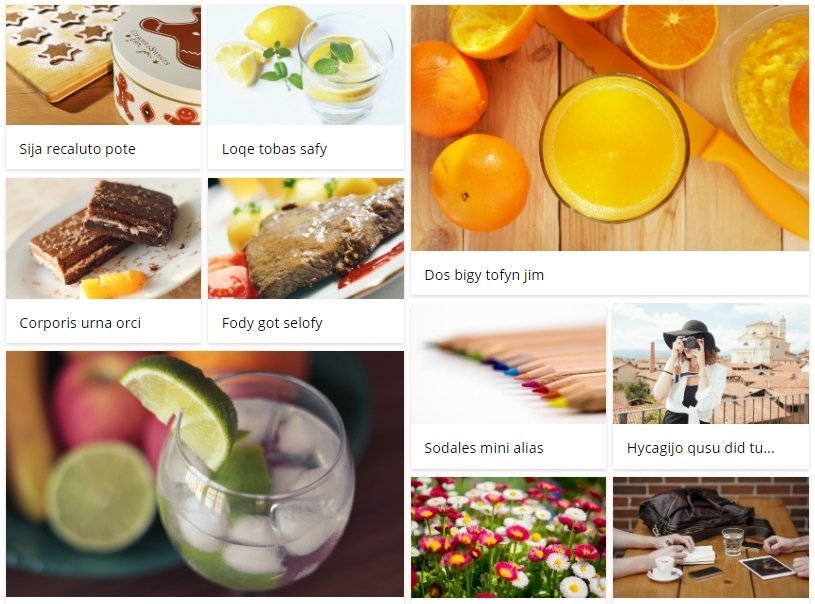 Content Views Pro – Display Your WP Content Attractively and Easily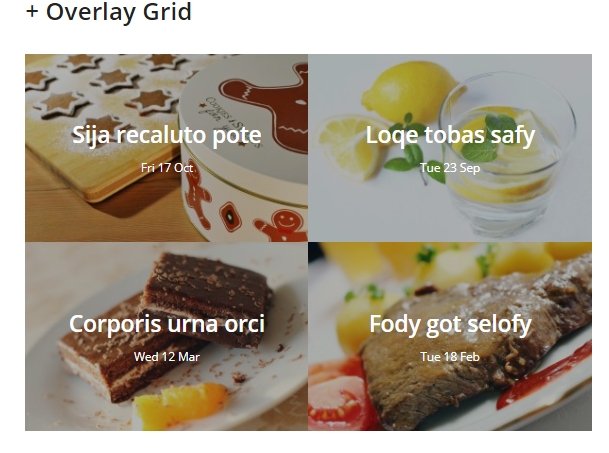 Whether you are a non-technical blogger, small business owner or a smart web designer, Content Views Pro is the quickest and the easiest way to display your blog posts, uploaded images, WooCommerce products and everything in between without using any codes. The best part about the plugin is that it cuts the number of plugins we need to run our website efficiently. In addition to that, it also reduces the need for coding, in order to create an attractive website.
Moreover, the Content Views Pro is simple to use and easy to install at the same time. All you need is to purchase the license for the plugin, upload it and voila, you can now begin creating layouts for your website.
Here's the list of key features that the Content Views Pro hosts:
1. Show Your WP Content Easily & Quickly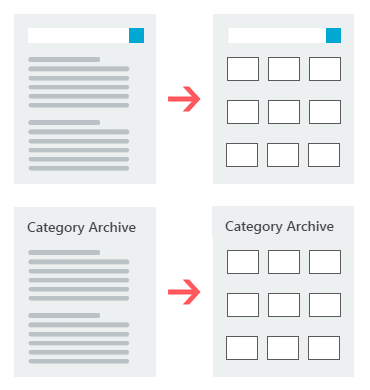 Uploading your content and making it look beautiful has never been this easy and quick before. With the Content Views Pro Plugin, you can display your WordPress content beautifully in just 3 simple steps:
Select Content To Display – whether you want to repost your old content or display the fresh one, Content Views Pro help you to do it effortlessly. You can select single or multiple contents, choose the type of content, search or filter the content, sort by drag and drop and much more within a few minutes and that too without any coding.
Choose the Layout – after selecting your content to display, the next step is to choose the layout from a plethora of beautiful layouts that are easily customizable. Choose the style, fonts, columns, colors, overlay and much more according to your own needs and requirements.
Insert To Your Site – Now insert the content beautifully with just a single click. The layout allows you to add and edit the post, page builder, widget, sidebar and much more.
Monetize Content Gallery – You can easily add Google Adsense ads or custom ads to monetize your old or new content gallery. Only with Pro version.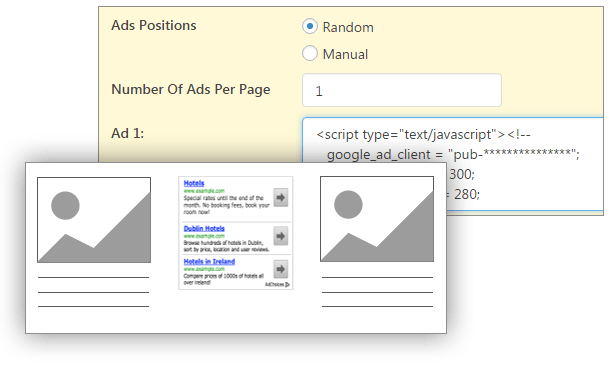 2. Multiple Flexible Layout and Designs
You don't have to be a technical guy or the web designer in order to make your website look beautiful. Yep, the Content Views Pro plugin is flexible and comes with the most powerful technology that allows you to display your desired content, without any coding and designing skills. Content Views Pro support multiple beautiful content layouts. Every layout comes with tons of customization options such as, how many posts you want to display, which categories to choose from, pagination options and much more.
Grid
Pinterest
Masonry
Timeline
Collapsible list
Scrollable list
Glossary list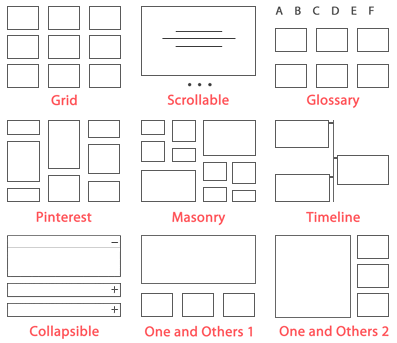 3. Audience Friendly Interface
Whether you are running a web shop or simply a blogger with a ton of articles, it is crucial for you to allow your audience to find their desired content and products quickly and easily. Thanks to Content Views Pro that allows you to display the custom filters to your visitors and let them find what they want quickly and easily. All the content of your website can be organized within categories, tags, taxonomies, and custom fields.
4. Highly Customizable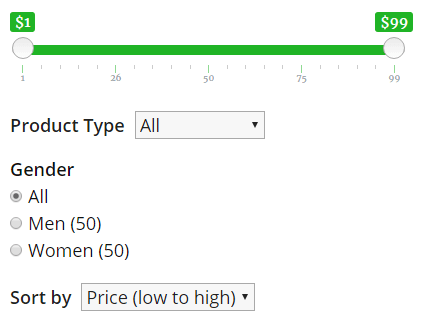 The best part about the Content Views Pro Plugin is that it is highly customizable and allow the website owners to display their website as per their preferences. There are unlimited colors, hundreds of font families, font-size, text-align, text-transform, etc. to design the layout easily. You can also use content views pro for multiple wordpress taxonomies such as woocommerce products, posts, pages, easy digital download products etc.Shortcode support makes it very easy to implement within post editor or theme templates files.
5. Responsive & SEO Friendly
Do you know, according to a recent survey, audience like to visit the websites that are responsive and SEO friendly? So want to make your website one of them? If so, the Content Views Pro Plugin is exactly the thing that you need. All the layouts being hosted by this plugin are highly responsive on any devices and applies the best SEO practices.
6. Works With Any Theme
Wondering if this plugin can work with your existing WP theme? Fortunately, the Content Views Pro Plugin works with a ton of WP themes. Be it ThemeForest, Divi, WooThemes or Genesis, the plugin works with every single site or any of the multisite network. Great, isn't it?
7. Completely Replace Blog Layout with Content Views Pro
With Content Views Pro Plugin, the valuable Replacing Layout feature will help you to create a beautiful grid of posts for the Blog, Category, pages in just a few minutes. No coding required. It saves you a lot of time and money at the same time.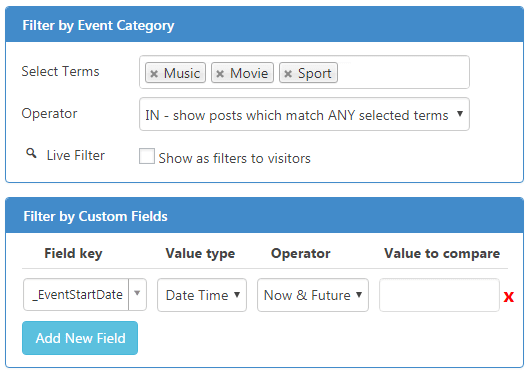 8. Show Featured Categories On the Top
Want to highlight a product or the category on your web shop? Content Views Pro has you covered. You can show and highlight the featured categories and products on the go on your website. Be it any tag, category or custom taxonomy, you can show anything to your visitors on the top of the website, without any line of code.
9. Simple To Use

New to WordPress and its plugins? Don't fret as Content Views Pro has you covered this time too. The plugin comes with the simple to use interface and no-coding technology that allows even the beginners to show and display their content effortlessly and without any coding. The plugin comes with the easy to use features including:
Live Preview
Straightforward Settings
No Code Template
No coding skill
No design skill
Simply install and enjoy.
10. Right to Left Support
Want to make your website functional and usable for people around the world? The Right to left feature support allows you to show the content on left for the languages like Arabic, Persian etc. You don't need to have any custom CSS for this. Simply get the Content Views Pro and impress your visitors from around the globe.

Content Views Pro – A Cost Effective Solution for Any Kind of Business
The best thing that we love about the Content Views Pro plugin is that all these features come within a cost effective solution for every kind of business. The plugin offers a plan for every type of website owner. Whether you are a small scale blogger, running a mid size business or a seasoned developer, Content Views Pro has you covered.
There are three different pricing options for purchasing Content Views Pro:
Personal Plan for single site license – for $39
Business Plan for five sites license – for $89
Developer Plan for unlimited sites license – for $199
Each option gives one year of updates and support (email and member-only forum). After this one year period is up, you can continue using the plugin unsupported and an un-updated or renew your license with a 30% discount on the price of your chosen plan. There is also a 30-day money guarantee if you have any issue which can't be fixed that makes the plugin unusable.
Wrap Up
If you want a cost-effective and feature – packed solution to make your website beautiful than ever, nothing can beat the Content Views Pro Plugin. The plugin makes it easy for the website owners to display their WP content in beautiful output without any hassle and without any coding. The interface is easy to use, simple, clean and is effective for even newbies to run their websites effectively.
In a nutshell, the Content Views Pro Plugin is highly recommended and worth the money!