Two Fast Ways To Install WordPress on Siteground Hosting
Siteground is one of the best web hosting companies for any of your web or online projects and we totally recommend their services. They provide the ultimate customer support 24/7. You can migrate your WordPress site for free to Siteground hosting. (Get in touch with us and we will assist you with the migration process.) Getting started with site ground is also easy because they offer standard cPanel.

Fast WordPress Installation Ways On SiteGround Hosting
In this tutorial we will explain two methods for installing WordPress Blog on SiteGround hosting. Siteground offers wordpress optimization plugin (SG Optimizer) which will enable SSL (https), siteground dynamic caching, supercacher and memcached, this will give a sudden boost to your wordpress website speed. You must install it after completing the wordpress installation on Siteground hosting. First one is manual wordpress installation method and other one is fastest way of wordpress install via Softaculous.
Note: If you want your WordPress to be the main installation on your account and to be accessible through your main domain (i.e. www.yourdomain.com), you need to upload the extracted files to your public_html folder. However, you can always make a sub-folder (i.e. public_html/blog) if you want to run only part of your website on WordPress.
1. Manual WordPress Install on SiteGround Hosting
In this way, we will explain how to install WordPress blog on SiteGround hosting manually. In this tutorial we will assume that you have successfully linked your Domain name with SiteGround Hosting's Name servers. Follow these guidelines please.
Step 1 is to download WordPress installation package on your computer. You should download it from the official wordpress site. (WordPress.org/download)
(Click on the download button and installation file would be saved on your computer.)

Step 2 is to upload the WordPress installation zip archive (wordpress-4.9.6.zip) to your server's public_html folder (Mostly it is public_html, while it could differ for you). The easiest way is to use FTP or cPanel's File Manager. You can easily access cPanel with any of these url:
http://www.yourdomain.com/cpanel or http://www.yourdomain.com:2082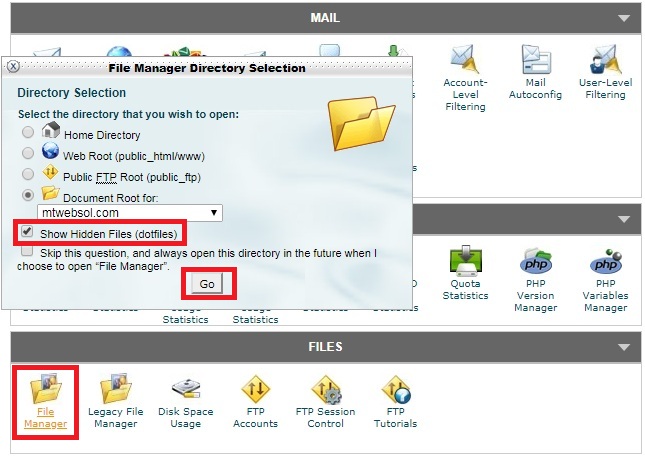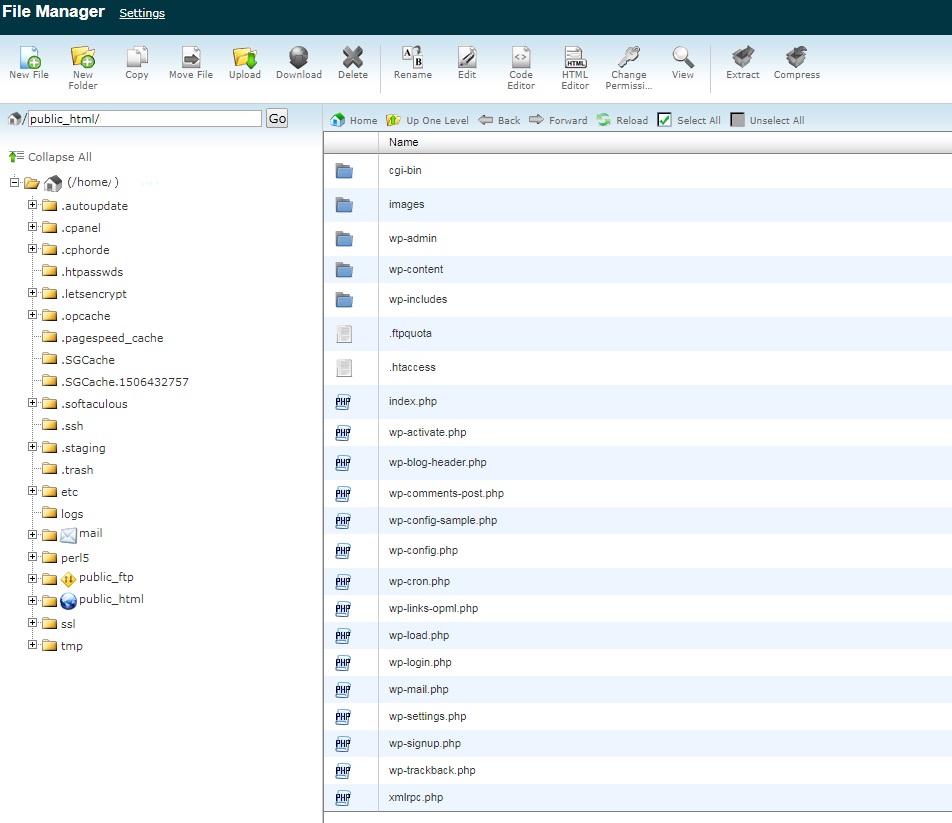 Step 3. Head towards MYSQL Databases section in your cPanel and create MySQL database for WordPress to use. Assign it a MySQL user with full permission. After creating MySQL database and user, ensure that you write down the database name, database username and password you just created.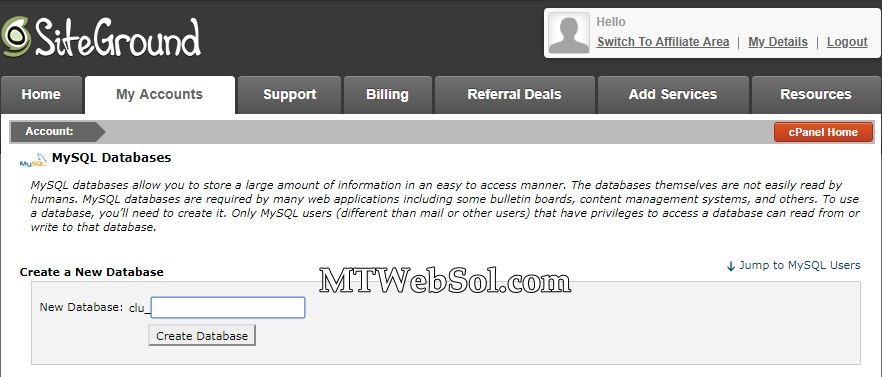 In Step 4 you would go through the installation. Go to http://www.yourdomain.com, if you have uploaded WordPress in your public_html directory. You will see a window, in which you will choose the language. Then you will see a screen in which, you will be asked to prepare the necessary information for installation. You already have that information, so just click the 'Let's Go' button.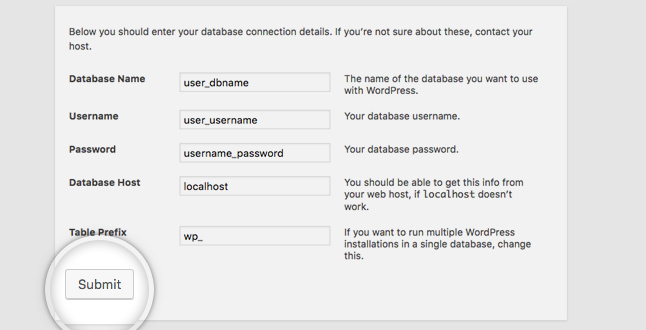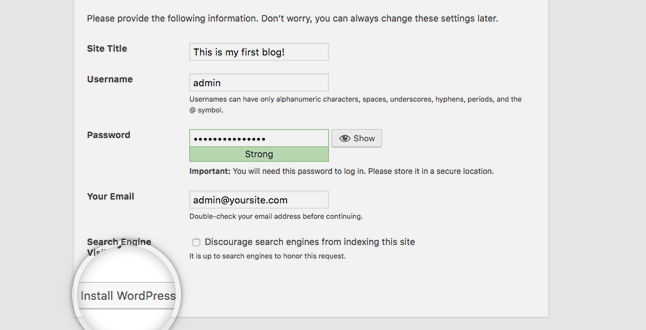 Enter the details of your newly created MySQL database, and press Submit. Now WordPress will check if your settings are correct. If there is no problem found, confirmation screen will appear. To proceed, press 'Run To Install'.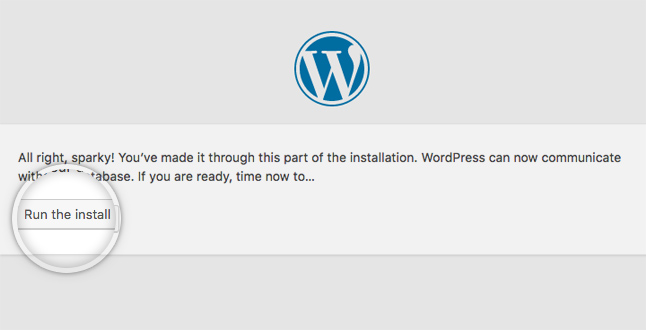 Now you will be asked to enter the information about your administrative username and title. Make sure that the password you use is strong and your administrator account is secure. Remember that email address must be real. You can also specify that you want your site to be indexed by search engines or not. After filling the information, press 'Install WordPress Button'.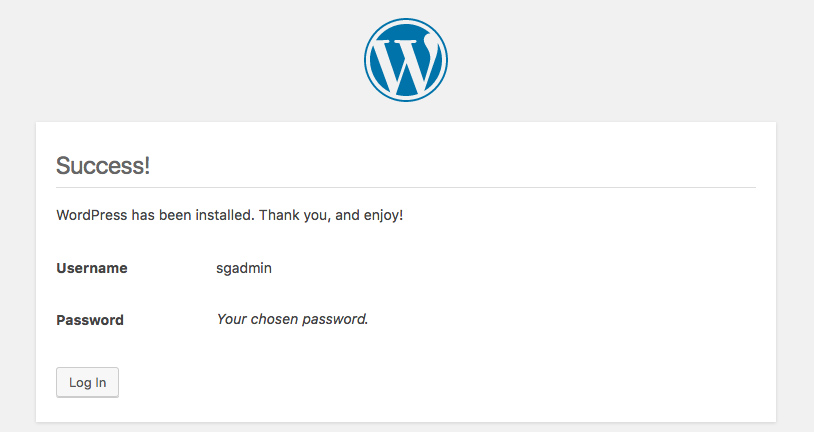 Congratulations! You have successfully installed WordPress on Siteground Hosting. You can use the Login button to access your administrative back-end and start posting in your new site. Now you can use http://www.yourdomain.com/wp-admin to login to the administrative panel of your wordpress website.
2. Automatic Fast WordPress Install on SiteGround via Softaculous
a. First of all, you have to sign up for SiteGround. After that login to your SiteGround account area and click on access cPanel to start the process of wordpress installation. Softaculous is a web application which makes it easy for a non-technical user to install WordPress. In your SiteGround cPanel, look for WordPress Tools section and just click on WordPress.


b. You will see the option to install WordPress, on the next page. You can check for the latest version of WordPress being installed by Softaculous and the release date for same. Now click on install to get started.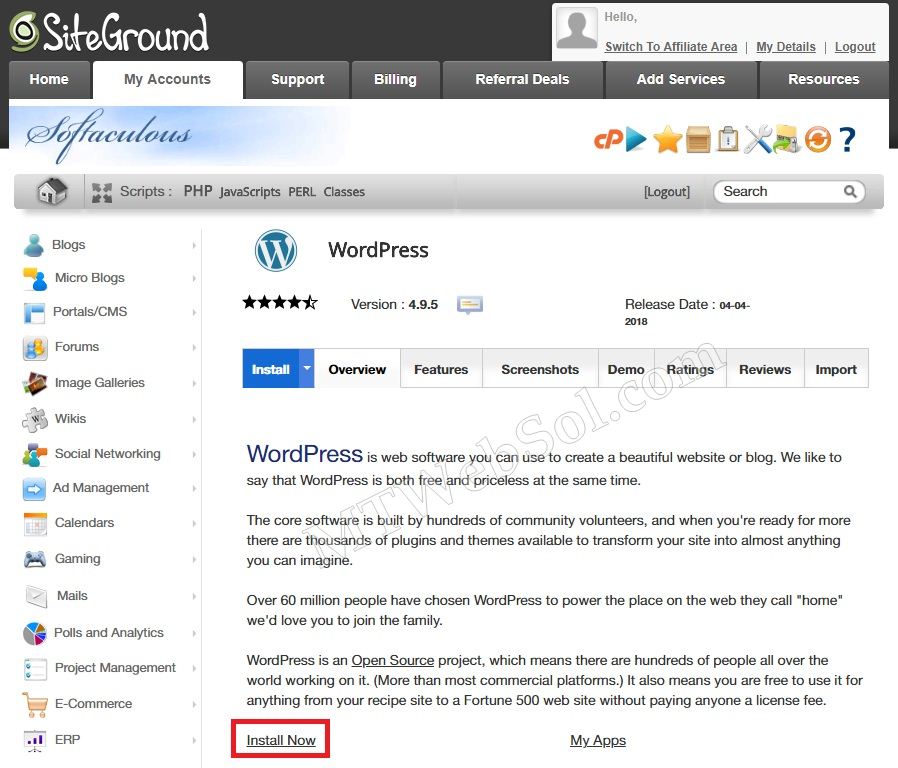 c. You will see the new screen where you have to enter installation details. Go for http://www. Under domain section, make sure that you enter working email id. Try to note down user name and password in notepad.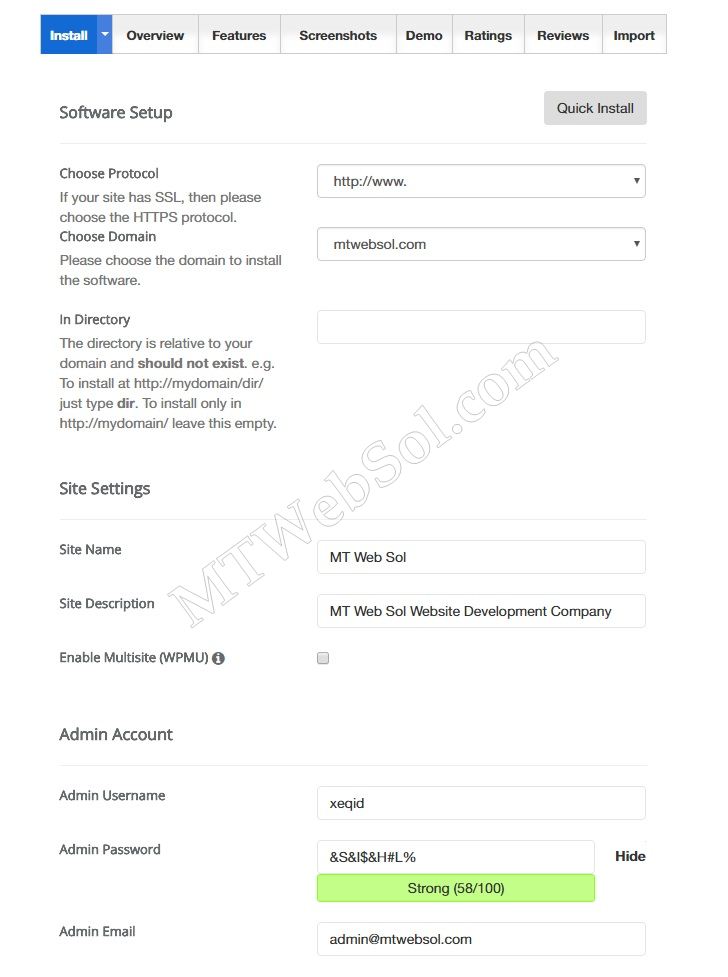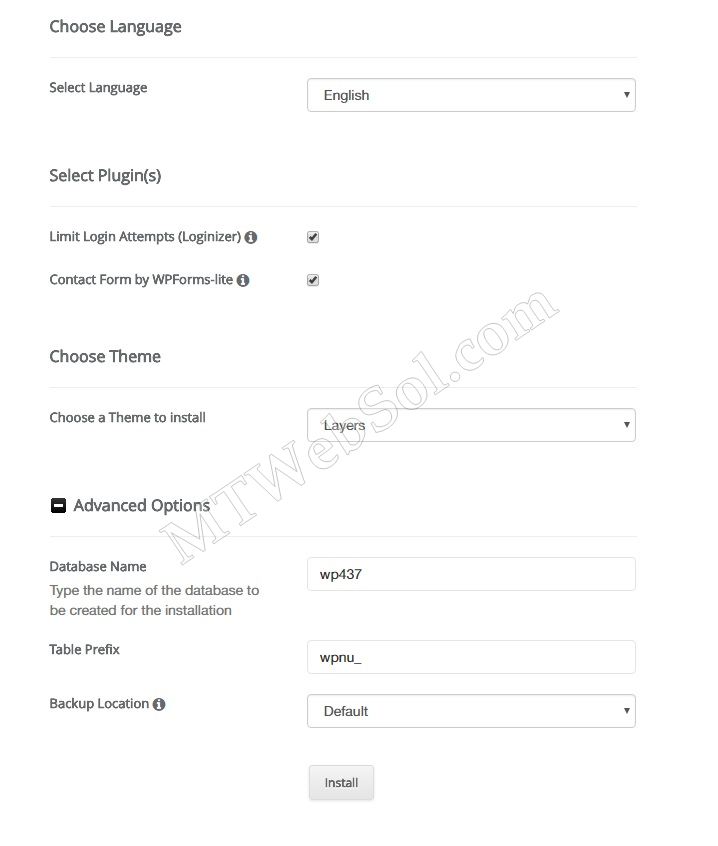 There are best WordPress security features in SiteGround. Limit Login Plugin is installed by default. Use custom username instead of admin for login, and have a table prefix. Taking these standard security measures at the time of installation is beneficial.
d. Click Install and your WordPress blog will be installed. Now visit http://www.yourdomain.com/wp-admin to login to your wordpress admin dashboard.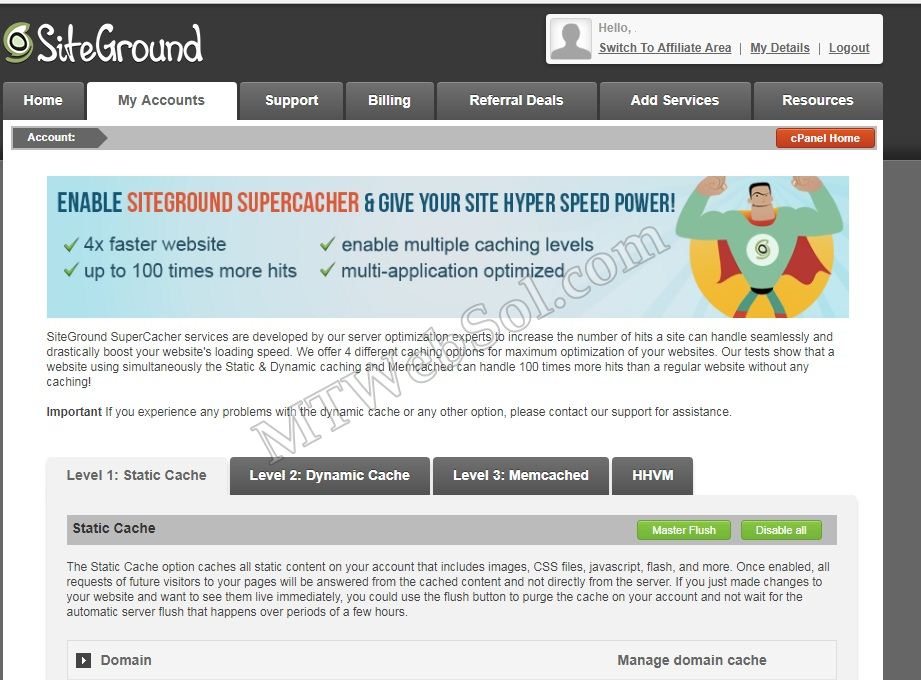 You will see an option for SG optimizer. It is an exclusive WordPress cache solutions for SiteGround users. Now you have to enable super cacher. Go to super cacher settings and enable dynamic caching. In this same way, you can enable memcache, these options will boost your wordpress website performance. Please make sure that you are running on latest version of PHP, you can configure and run latest php version by using SG Optimizer Plugin. Now if you need to Enable SSL certificate on your new wordpress website, you can reach us anytime and will will assist you.
If you feel that you are stuck anywhere, or you need any technical assistance while installing WordPress on your SiteGround hosting, we can offer our professional WordPress installation service which can be completed within 24 hours of your order confirmation. You can get in touch with us to discuss your project details. We assure 100% work satisfaction guarantee.