Business Website Development Service by MT Web Sol
The key to bringing life to your company, in the present days, is getting it online. With the increased advancements in the digital trends, every business needs a website to make a mark on the audience. So, if you are looking to make your business competitive, you need to get a professional website and mobile experience for an established online presence to start.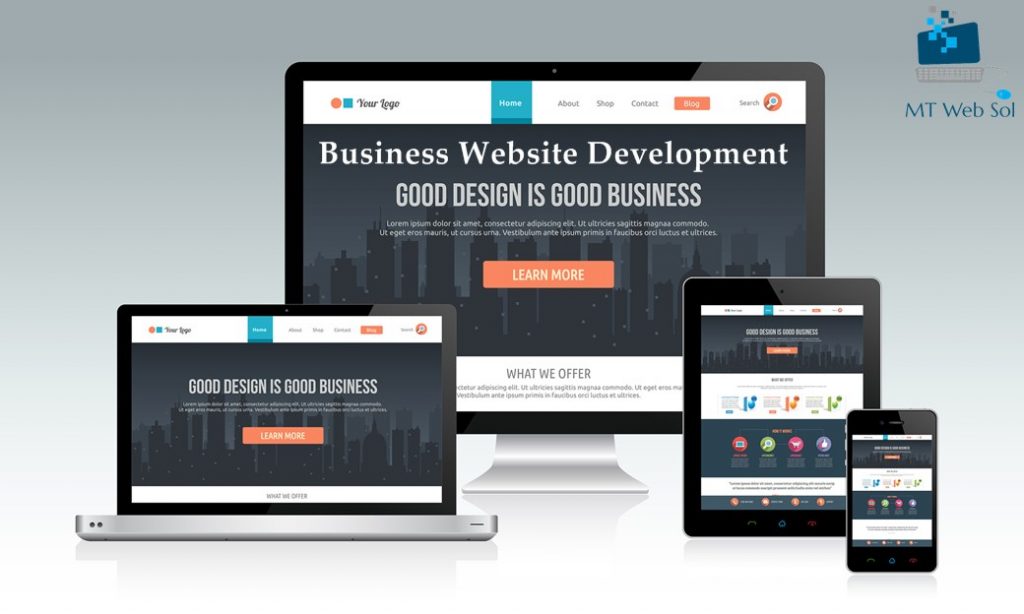 Looking for website development services without the cost of an arm or leg? Contact MT Web Sol.
Premium
$495
WooCommerce Online Store
Landing Page Support
10 Pages
5 Plugins
Contact Form
On Page SEO
Responsive Layout
Content Upload
4 Weeks Support
15 Products
Design Customization
Premium Design
Payment Gateway Integration
WooCommerce Support
Most Popular
Standard
$295
Business WordPress Site
Landing Page Support
6 Pages
5 Plugins
Contact Form
On Page SEO
Responsive Layout
Content Upload
4 Weeks Support
Maps Integration
Design Customization
-
-
-
Basic
$95
Personal WordPress Site
Landing Page Support
3 Pages
5 Plugins
Contact Form
Basic SEO
Responsive Layout
Content Upload
4 Weeks Support
-
-
-
-
-
MT Web Sol – Your Partner For Well-Crafted Business Website
MT Web Sol is working for a number of years in providing the companies and brands with the effective website development services that can help them with their online presence. We strive to create just the right website for each client. We can help you have the website that will not only look great but meet the needs of both you and your target audience. We know your goals are important and we respect your goals by working with you to create the perfect design for your need.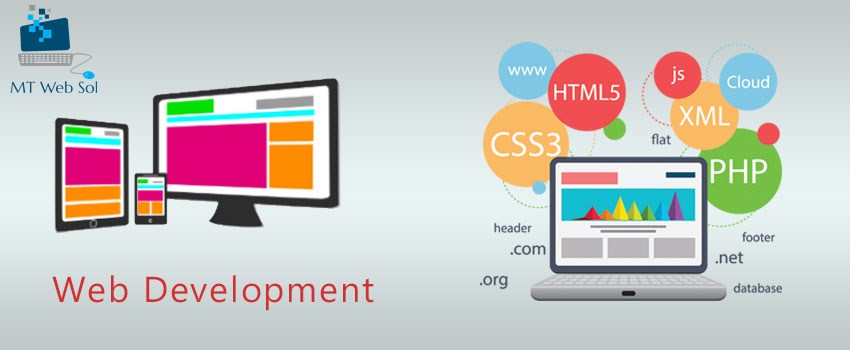 We Design & Develop Successful Business Websites
Best WordPress Website Development Service by MT Web Sol
1: Gathering Vital Business Information
Details that are vital to your small business such as location, contact information, hours of operation, menus, and resources should be prominently featured in order for customers to quickly find what they need. So, we gather all the vital business information from all our clients in order to understand their needs and the things they want. We craft the fully customized websites for the businesses by optimizing their needs in the style and layout.
2: Offering E-commerce Capabilities
The increasing trends in the online shopping have made it crucial for every business to offer the e-commerce capabilities on their online presence. So we provide our clients with all the e-commerce capabilities they want, ranging from Shopify setup to online store services, from dropshipping store services to cart development, thereby providing them with all solutions that will lead to a positive online user experience.
3: Crafting Polished and Responsive Design
We use every latest and functional technology to offer our clients with an easy to navigate and logical page structure that helps the users and the search engines to find what they are looking for.
4: Speed Optimized Business Website Development
We believe the more fast load times, more the happy customers. Google has made it clear that they prefer websites that respond quickly, so we make it possible for every business to make their pages responsive.
5: Carving Mobile Friendly Business Websites
People love to work on the go. We carve the websites that look perfectly perfect on the mobiles too so that the users don't switch to any other website that performs beautifully on the go.
6: SEO Optimized Business Website Development
Focusing the fact that SEO is not dead, we build the websites that are SEO optimized. Our dedicated team of professionals knows how to make your website more discover-able in popular search engines to send you constant flow of customers!

Whether you are in need of a simple website design that will help you get your business online or you need a more advanced website optimized for E-commerce functions, our development team at MT Web Sol will help bring your vision to life!