It is search engines who are responsible for bringing traffic or clients on your website. It is critical to work hard on your website's SEO for making it search engine friendly. Otherwise, you can not reach your target audience organically. You need to rank your page high on search engine for at least one specific keyword.
These are the reasons why webmasters are always worried about SEO. They keep on looking for different SEO hacks that can improve SEO of their wordpress websites. Speed Optimization is also very important factor for SEO of any wordpress website.
List of 8 Best WordPress SEO Plugins in 2020 To Make Website SEO Friendly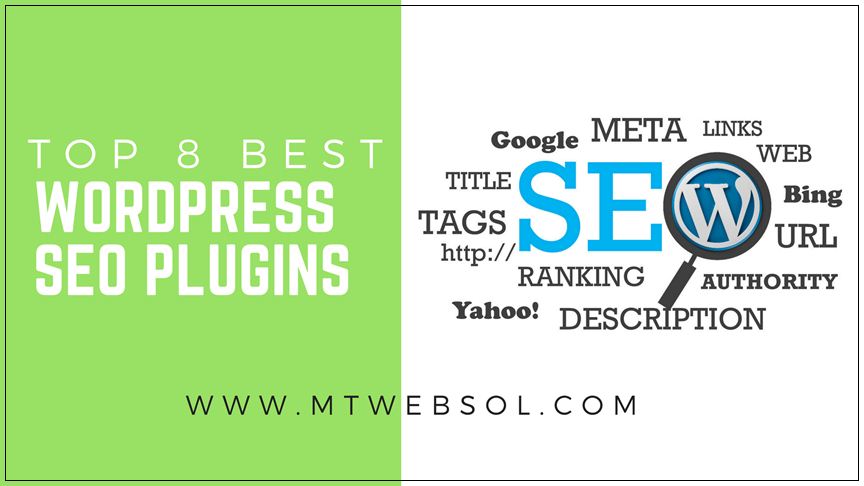 In today's article we will tell you about Top 8 Best WordPress SEO plugins in 2020.
If you are new to WordPress, we highly recommend to get professional WordPress Website Development, WordPress SEO services to rank your website on major search engines and get your business to sky rocket levels. Get in touch with our dedicated team to get started.
Last Updated on