Top 5 Best eCommerce | WooCommerce Themes for WordPress in 2023
So you have decided to add an online store to your website. You have third-party dealers, your products and you have your customers. But what about an online store from where you can expand your customer base without a big budget? Well, well, you don't need to panic because, in this digital world, there are many affordable e-commerce services through which you can spread the word about your business online and reach customers beyond your regular business location.
5 Best eCommerce | WooCommerce Themes for WordPress in 2023

And when it comes to the e-commerce website, the key is the great design, no matter which e-commerce platform you are using. A wide array of templates and themes are available that will put your products into the highlight. We have rounded up the 5 best templates of 2019 that are best suited for your e-commerce store. Check them out and thank us later!

Flatsome is the top-selling WooCommerce theme in the year of 2021 right now and this is because of many good reasons. The first one being, Flatsome is the perfect theme that offers the perfect user experience. It has got all the tools that are needed by the developers to create super – fast responsive websites with unlimited options like always up to date, lots of customization features, and revolutionary drag and drops pages.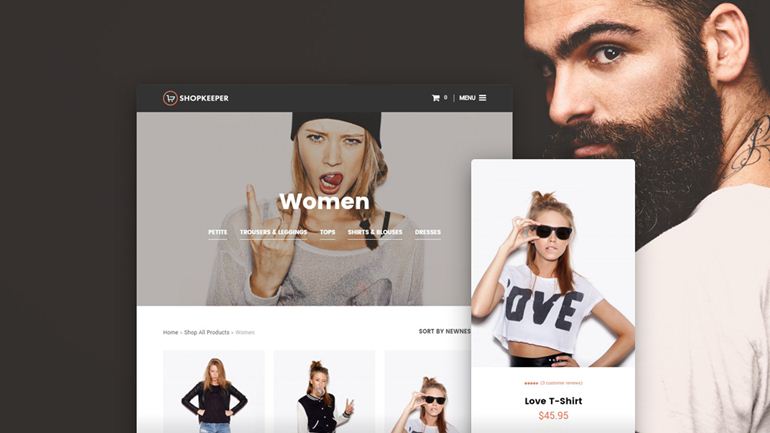 This one is another great eCommerce-ready theme that you can absolutely use for publishing your personal or company portfolio, showcasing your products, or building an efficient online store for your business. This theme is very flexible and offers everything that makes website development an easy task. It is faster, fully fluid and one of the best themes to get for your e-commerce website.

Porto is a clean and sharp responsive theme design for WordPress and eCommerce Website. The theme offers premium plugins, fast and responsive web pages and natural product showcase that is a perfect fit for modern online stores for your customers. Porto offers 18 different homepage layouts including a full-width layout. Other features of this theme include loads of color options, custom design blocks and over 300 customization options in the admin panel.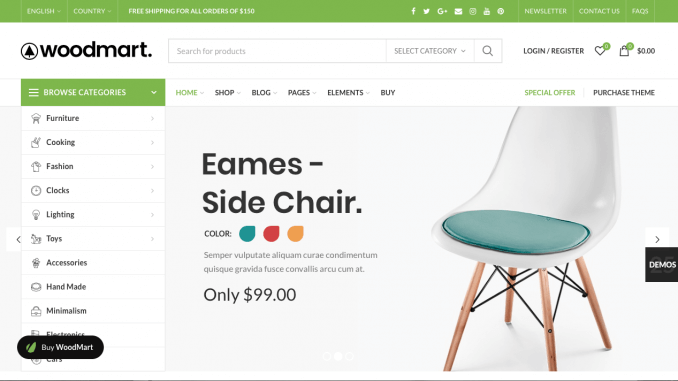 WoodMart is another clean and responsive WooCommerce and WordPress theme which makes use of many advanced modules and modifications to make your online store an attractive one. The theme features a number of amazing features including a theme editor, autocomplete search, different color schemes and lots of customization options.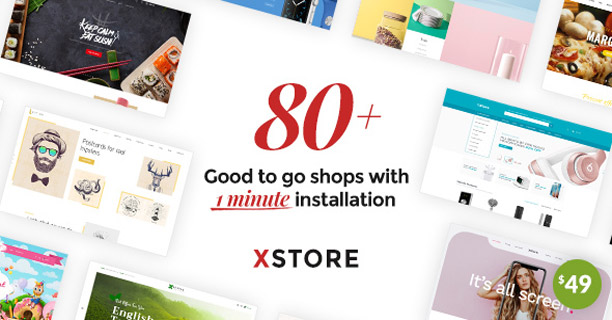 XStore has been developed as a multi-talented, polylactic and highly adaptable solution for webmasters of any background and experience level seeking to create functional, modern, and competent online store websites, digital outlets, online wholesale websites, or any sort of e-Commerce venture imaginable. XStore has been equipped with a vast ensemble of marvelously designed, heavily manicured, and polished demo websites and page templates, which you can readily import with a single click and customize according to your requirements.
Which theme would you prefer for your wordpress e-commerce website? Share your views in the comments section below.